Mindgram closes €7 million seed round and begins its European expansion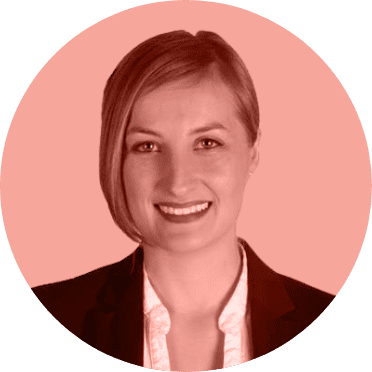 Natalia
Kozdroń
Mindgram closes €7 million seed round and begins its European expansion
This is one of the biggest ever seed rounds in Europe related to mental health. We will use the funds to further develop the platform and kick off international expansion – first in Spain in April, followed by Portugal and other LATAM markets at later stages.
The deal has been underwritten by Credo Ventures as lead investor, PortfoLion, Nunatak Capital, Market One Capital and Pamoja Capital, as well as angel investors. Only Market One Capital and Pamoja Capital were previously engaged in the startup.  
The launch in Spain arrives as more and more Spanish companies embrace employee well-being as part of their HR policy. It's a part of a wider trend amplified in the turbulent times of the pandemic and the war in Ukraine.

 
We are pleased to announce that we have closed one of the biggest seed funding rounds in Europe for the mental health sector. We are launching in Spain as the beginning of our international expansion, indicating Portugal and other LATAM markets as our next steps. 
Our company is an all-in-one solution for companies aiming to grant their team holistic emotional and mental well-being support, to build their resilience and drive performance. Mindgram addresses the full spectrum of employee needs in the mental sphere – providing on one hand tools to manage stress, burnout, communication difficulties, family problems, treat depression, etc. and supporting the development of emotional and cognitive competencies on the other.  The service is available 24 hours a day, 7 days a week.  
International expansion
The European expansion comes after establishing a strong presence in Poland, with a pool of recognizable corporate clients including among others OTCF (owner of sports brand 4F), DB Schenker or Mary Kay. 
Mindgram co-founder and CEO, Jakub Zieliński, has commented, "Well-being of the team is nowadays a fundamental pillar for the development of any company. It's the new KPI of performance. With the mental distress epidemic we are facing in Europe and across the world, it's not enough to react to incidents. Prevention is key to fighting anxiety and building engaged teams in the long term. Taking care of the employees' emotions and well-being not only creates a better work environment. It helps you build a clear EVP, benefits the productivity of your team, reduces turnover and ultimately supports the company growth."
This seed round is one of the largest ever of this kind for a mental health company and one of the largest for any Poland-founded startup.
"We are delighted to be able to help more companies across the world with the funds for further development. I would like to thank the investors for their trust and the whole team for their work. This round reinforces our vision of helping to build mentally strong and resilient organizations" – says Jakub Zieliński. 

Guillaume Fournier, Partner at Credo Ventures said: "The COVID-19 crisis and the war in Ukraine have accelerated public awareness of mental health issues in the workplace. While the US leads the way with employer-provided access to care and services, the rest of the world lags far behind. Mindgram has blown us away with their pace and quality of execution to remedy this issue, providing employers with a one-stop-shop solution adapted to patient journeys. The unmatched levels of traction among their customers' employee base is a testimony of the appetite for and effectiveness of what they have built".
Investment in mental health
Credo Ventures has invested in outstanding technology founders coming from the CEE region at an early stage since 2010. Over the years the fund has backed such companies as Uipath, Productboard, Deepnote, and many more.
Aurel Pasztor, Partner at Portfolion Capital Partners commented: "Demand for mental health and wellbeing-related services has grown continuously since the pandemic started. Mindgram provides a holistic set of services on a clean B2B platform that is rapidly adopted by enterprises. We believe there is a lot of need for this service in the region and Mindgram's team has proved to be very strong in execution. We are fully committed to helping them grow in Europe and beyond."

Marcin Kurek, Managing Partner at Market One Capital adds: "Decision to invest in Mindgram at pre-seed stage was the fastest ever made at Market One Capital. It took us only 5 business days from the first meeting to issue a Term Sheet.  Stellar Team with a great track record, huge market, and booming demand for mental health services were the fundamentals of our conviction. Less than a year later it occurred to us that we were totally right to back those amazing founders. Great business traction and fast product development led to one of the biggest seed rounds in CEE ever, where we as MOC naturally took part as well".  
Data-Driven Care strategy
The money raised from the round will be used for expansion on new markets and further development of the platform, including the implementation of a Data-Driven Care strategy, in liaison with Nunatak Capital. The VC led by a team of data scientists with extensive academic and business experience will support Mindgram in the areas of Big Data, Data Analytics & AI. "We are excited to support Mindgram with our data-science expertise on its way to developing data-driven mental care solutions. Mindgram will offer its customers new features as hyper-personalization, company well-being data monitoring, text-based therapy automation, and digital phenotyping to build its unique value proposition" – says Piotr Ciżkowicz, Managing Partner of Nunatak Capital and Associated Professor at Warsaw School of Economics.
 "We see this area as our competitive advantage and differentiation from other players" – says Jakub Zieliński. 
Upon the launch, in Spain, our platform grants access to 600 local psychotherapists. Our local team is already growing rapidly, it includes a number of psychologists, trainers, and coaches as well as HR market experts. The company intends to initially hire up to 50 employees in Spain and will work from offices in Madrid and Barcelona. 
About the investors
Since 2010, Credo Ventures has invested in outstanding technology founders coming from the CEE region at an early stage. Over the years, we've had the privilege of backing such exciting companies as Uipath, Productboard, Deepnote and many more.
A member of OTP Group, CEE's largest banking group, PortfoLion is a Budapest-based venture capital and private equity firm investing at all stages from Seed through Series B to Buyout. With a sector-agnostic investment strategy, PortfoLion seeks to back visionary founders with a global growth mindset and scalable digital products. The fund manager currently has over 25 active investments, including early-stage regional startup SEON, Packhelp and Novakid among others.
Nunatak Capital is a fully private Venture Capital fund focusing on investments in companies driven by data science and AI solutions. The fund's team has over 20 years of business and academic experience in data analytics, machine learning, and optimization. Nunatak Capital works in an Operational VC model, actively supporting its startups with a dedicated data science team (including several PhDs and academics onboard) as well as making use of its business networks (including over 150 fund's private investors) to help portfolio startups to grow their customer base. 
Market One Capital (MOC) is an early-stage VC fund investing in marketplaces and digital platforms across Europe. MOC team consists of ex-entrepreneurs and experienced investors, who founded 4 marketplaces themselves and have a combined experience of investing into more than 60 of them, including Tier Mobility, Docplanner, Brainly and Packhelp. Thanks to the experience of the team and their close and vast network of 250+ individuals, MOC portfolio companies can expect founders oriented approach, close cooperation and valuable support. 
Pamoja Capital invests in socially-responsible businesses on behalf of John McCall MacBain and the McCall MacBain Foundation.
Other entries
4 matters of mental well-being that HR departments should especially focus on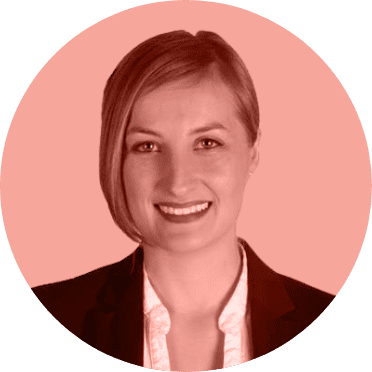 Natalia
Kozdroń